The Design and Artists Copyright Society (DACS) has launched a campaign to promote the importance of artists' royalties and to safeguard the Artist's Resale Right as the UK faces more political uncertainty.
The UK's creative industries are worth over £101 billion, but the average artist earns only £5,000 a year. Royalties are an essential source of income that help artists maintain their livelihoods and continue creating their work. DACS has paid out over £80 million in Artist's Resale Right royalties since the law came into place in 2006.
The campaign Fair Share for Artists has its own microsite, fairshareforartists.org, and you can also follow the action on Instagram and Twitter @dacsforartists.
How you can support the campaign
IAF is pleased to be a named supporter of the campaign. IAF members are invited to give their support too. Please get in touch with Reema Selhi at DACS for more information.
DACS would love to hear more about the experiences of artists from across the world. Please let your members know about the campaign and ask them to share their stories and explain why their royalties are important or why a resale right law is needed in their country.
DACS has prepared a social media kit if you'd like to spread the word online.
For more information on other ways to get involved with the campaign, check out the microsite: fairshareforartists.org/get-involved.
---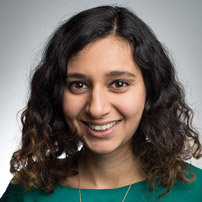 Reema Selhi is the Legal and Policy Manager at the Design and Artists Copyright Society (DACS), the UK's not-for-profit visual artists' rights management organisation. DACS collects and distributes royalties to visual artists and their estates through Payback, Artist's Resale Right, Copyright Licensing and Artimage.